Collegiate Football playing career:
2006-07 Riverside Community College
2009-10 University of La Verne Football
EXOS – Performance Enhancement Specialist
Functional Range Conditioning- Mobility Specialist
NSCA – Certified Strength & Conditioning Specialist
NASM – Performance Enhancement Specialist
Titleist Performance Institute – Level 1 Golf Fitness
TRX – Level 1 suspension training, USA Weight Lifting – L 1 Sports Performance
Pui Lok Choi is a Strength and Conditioning coach and also serves as Kinesiology faculty at The University of La Verne and College of the Desert. In addition to coaching, Choi trains athletes from Moms to MMA to court/field sport athletes along with the general fitness population and teaches olympic weightlifting.
He is a Certified Strength and Conditioning Specialist (CSCS) from the National Strength and Conditioning Association, a Performance Enhancement Specialist certification from the NASM and EXOS, and earned a Masters' in Exercise Science from California Baptist University. Choi also has a certification through TRX suspension training, Functional Range Conditioning Mobility Specialist, Titleist Performance Institute Level 1 Golf Fitness Certified and is a Level 1 Sports Performance Coach through USA Weightlifting. He is a lifelong learner, strength training advocate, lecturer, teacher and enjoys seeing how resilient his athletes can become through fitness. Aside from his certifications, his biggest accomplishment is becoming a father.
Doctor Of Chiropractic
Certified Chiropractic Sports Physician
 Titleist Performance Institute
Level 3 Medical Certification
Level 3 Fitness Certification
Active Release Techniques
Redlands chiropractor Dr. Donia was born and raised in Ontario, Canada. Active in a variety of sports throughout his childhood he discovered a talent for triathlon while attending Wilfrid Laurier University in Waterloo, Ontario. At WLU he was a member of the varsity Track, Cross Country and Swim teams. This training enabled him to become a member of the Canadian age group team that competed at the ITU Triathlon World Championships in Mexico in 1995.
After being the top amateur in a number of races Mike moved up to the elite ranks in 1996. Unfortunately, a week after his first pro race he was struck by a car while training and suffered numerous injuries. Surgery was required to fix his leg but it was a chiropractor that helped to alleviate the back and neck pain that resulted from the accident. He had been helped by chiropractic before for a variety of work and sport injuries but this time he decided to make chiropractic his profession so that he could help others as he had been helped. Following extensive rehab and a gradual return to training and racing Mike eventually returned to the elite ranks in 1998. He attained a number of top finishes in races throughout Ontario culminating with a 12th place pro finish at Ironman Canada in British Columbia, Canada. That same week saw the beginning of the next phase of his life as he began his studies at Los Angeles College of Chiropractic.
After 4 years of chiropractic college and 7 years working for other Dr.'s in Corona Del Mar, Hollywood and Monrovia Dr. Donia opened Redlands Spine and Sport in January of 2009. He is a member of the Redlands Chamber of Commerce, the Redlands Entrepreneurs Toastmasters Club and is a past president and VP of the Redlands chapter of the TEAM networking group. Dr. Donia is also the president and founder of the Redlands Triathlon Club.
Dr. Donia continually works to improve his clinical skills and knowledge through continuing education courses and seminars. In 2006 he completed the curriculum to be designated a Certified Chiropractic Sports Physician (CCSP). Dr. Donia holds a full body certification for Active Release Technique (ART) and is also a Certified Kinesio-Taping Practitioner (CKTP). Dr. Donia has also a Level 3 Medical Professional and Level 3 Fitness Professional through the Titleist Performance Institute (TPI). Dr. Donia is the only Redlands chiropractor to hold any of these certifications.
Athletically, Dr. Donia is active locally in a number of swimming, running and triathlon clubs. He continues to participate in the sport to maintain health and fitness. He has qualified for and raced at the Ironman World Championships in Kona, Hawaii. Due to his athletic background he takes a personal interest in the treatment of sport related injuries and their prevention. In practice Dr. Donia strives to provide the best chiropractic care to each of his patients to get them well as quickly as possible.
He believes that the doctor and patient must work together to achieve the best and longest lasting results.
Located in the same building as Train Fitness, Redlands Spine & Sport is dedicated to the accurate diagnosis of what is causing the problem and using the most appropriate treatment techniques to help the body heal. LEARN MORE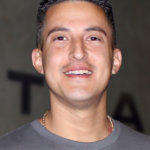 Jonathan Duarte
CPT, CES, PES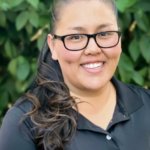 Dr. Megan Miramontes
ACUPUNCTURIST